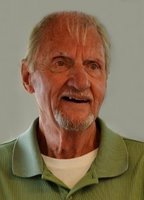 Luke O. Gendreau, Jr.
Luke O. Gendreau, Jr., 82, of Spring Hill, FL, formerly of Danielson, CT, died unexpectedly on Sunday, July 2, 2017 at Rhode Island Hospital. Beloved husband of Laura K. Gendreau for 63 years, they were married July 3, 1954. Born November 21, 1934 in Danielson, CT, son of the late Luke, Sr. and Mabel (Clements) Gendreau.
Luke was a 1952 graduate of Killingly High School. He had a lifelong career in Sales, starting with Rupert Knickerbocker, S.C. Johnson and Sons, and culminated his career with 30 years at Delta Rubber Company.
A long-standing and dedicated member of the Danielson Elks BPOE 1706, Past Exalted Ruler 1965/1966, and Past District Deputy CT East 1978/1979. He owned the Sportsman Tavern, a local Danielson establishment in the late 1950's. Luke was certainly the life of the party, a legendary storyteller, an avid golfer and enjoyed his trips to the casinos.
Besides his wife Laura he leaves his children: Bette Slater and her husband Robert of Brooklyn, CT; Donna Horrigan and her husband Craig of Suffield, CT; Deborah Gendreau-Flynn and her husband Rolly of Winthrop, MA; and Luke S. Gendreau and his significant other Jaime Friske of Leominster, MA. Sisters Barbara Moe and her husband Richard of Spring Hill, FL, and Maureen Brodeur and her husband Mike of Brooklyn, CT. Luke also leaves six granddaughters he adored: Suzanne and Amanda Slater, Shannon Gendreau, Caleigh Horrigan, Devyn Baronowski, and Molly Flynn, as well as many nieces and nephews.
A Funeral Mass will be held Monday, July 10, 2017 at 2:00 PM at St. James Church, 12 Franklin Street, Danielson, CT. Calling hours will be from 12:00 PM to 1:30 PM at Gagnon and Costello Funeral Home, 33 Reynolds Street, Danielson, CT. In lieu of flowers, donations may be made in Luke's name to Elks National Foundation, Inc., Donor ID number: 1000439420, 2750 N. Lakeview Ave., Chicago, IL 60614. To share a memory visit www.gagnonandcostellofh.com