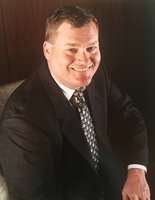 Kenneth R. Egeberg
Kenneth R. Egeberg, 58, of Woodstock died unexpectedly Friday, August 25, 2017 in Woodstock. Beloved husband of Ann (Andersen) Egeberg, they were married in 1983. He was born in Brooklyn, NY on November 9, 1958, son of Robert and Ada (Tonnesen) Egeberg.
He was an electrical engineer in the healthcare industry. Ken enjoyed golf and was a former member of Quinnatisset Country Club in Thompson. He was an active member of the Evangelical Covenant Church in Woodstock and active in Bible studies. He enjoyed fixing cars and being outdoors. Ken loved spending time with his family. He loved to study the Bible and was always willing to share God's word.
He leaves his parents Robert and Ada of Woodstock, his wife Ann, daughter Jennifer Egeberg of Charlottesville, VA, son Christian Egeberg (USMC) of Sneads Ferry, NC, siblings Barbara Emanuele and her husband Richard of Middletown, NJ, Ronald Egeberg and his wife Patricia of Littleton, CO, Mark Egeberg of Bethel, ME, many nieces, nephews and cousins.
A Memorial Service will be held on Thursday, August 31, 2017 at 11:00 AM at the Evangelical Covenant Church, 24 Child Hill Road, Woodstock, CT. In lieu of flowers, donations may be made in his memory to the Evangelical Covenant Church, Building Fund, 24 Child Hill Road, Woodstock, CT, 06281. Share a memory at www.smithandwalkerfh.com