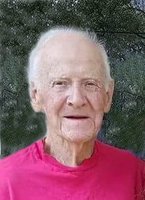 Edward G. Doyle
Edward G. Doyle, 84, of Putnam, CT, died Wednesday, September 6, 2017 at the University of Massachusetts Medical Center in Worcester. He was the husband of the late Connie Doyle, she died in 2010. He was born December 21, 1932 in Providence, RI, son of the late William and Catherine (Sutton) Doyle.
He was a veteran of the Korean War serving with the U S Airforce. Ed worked for over twenty five years at John M. Dean Company in Putnam as a machine operator, and had previously worked at Hale Manufacturing Company. He enjoyed hunting, fishing, camping and diving at Point Judith and Galilee, he had a Black Belt in Karate.
He leaves his children Donald Doyle and his wife Tina of Putnam and Patricia True of Putnam, several grandchildren, several great grandchildren and one great great grandson. He was predeceased by his son William Doyle in 2004 and his brother William Doyle in 1999. A gathering will be held September 17, 2017 from 1:00 to 5:00 PM at Roseland Park in Woodstock for a potluck reception, if you would like to bring something please call his son Donald at 860-630-5103.
Condolences and donations to assist the family may be sent to his daughter Patricia True, 50 Laconia Ave, Putnam, CT 06260. Share a memory at www.smithandwalkerfh.com