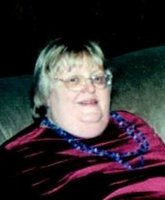 Joan C. Kelly
Joan C. Kelly, 71, of Putnam, CT, died unexpectedly at home Monday September 11, 2017. She was born December 29, 1945 in Putnam, daughter of Raymond and Wanda Miskiavitch.
Joan was a long time member of Trinity Episcopal Church in Brooklyn, CT, where she had served as Clerk of the Vestry and as Parish Secretary. Joan also was a member of the healing guild and enjoyed playing her guitar as a member of the music ministry. She dearly loved serving as a member of the Old Trinity Committee which has oversight of Old Trinity Church and the burial ground which surrounds it. Joan will be sorely missed by her parish family.
She worked in marketing for UNFI in Providence, RI for 25 years, she was also employed over 20 years at Rogers Corp. working in the Purchasing department. She also had worked at Cargill Chevrolet and Hartford National Bank. Joan loved reading, watching movies, knitting, horseback riding, English and Western, and music especially the "oldies."
She leaves her sister, Eileen Miskiavitch of Putnam, her brother Raymond R. Miskiavitch of Japan.
A Calling Hour will be Friday, September 15, 2017 from 9:30 to 10:30 AM at the Smith and Walker Funeral Home, 148 Grove Street, Putnam, CT, followed by a 11:00 AM Service in the Trinity Episcopal Church, 7 Providence Road, Brooklyn, CT. Burial in the Old Trinity Church Cemetery.
In lieu of flowers donations may be made in her memory to a charity of one's choice. Share a memory at www.smithandwalkerfh.com