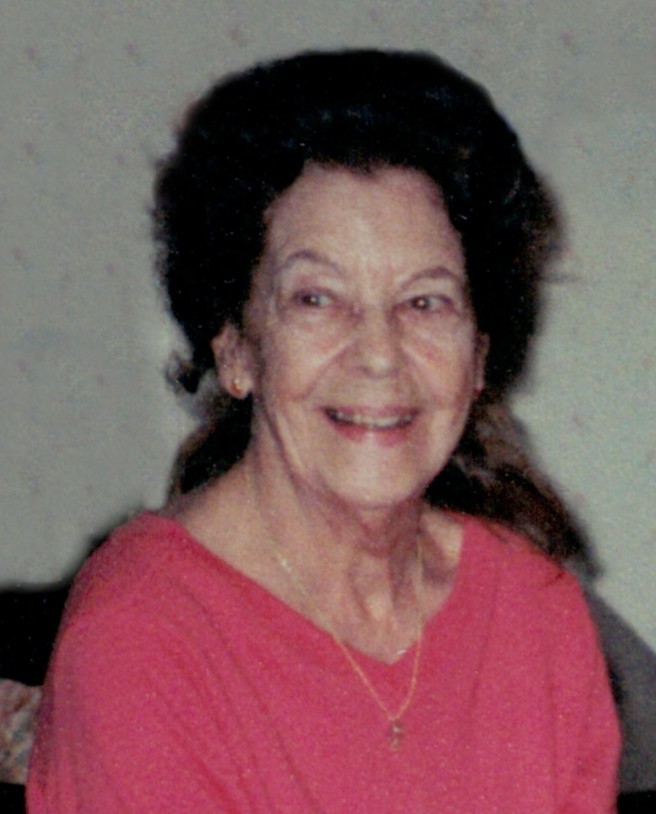 Doris E. Greene
Doris E. Greene, 99, of Putnam passed away Friday, October 6, 2017. Doris was born in Putnam, July 15, 1918. She was the daughter of the late Arthur and Eva Pepin of Putnam.
She attended St. Mary's and Putnam High School. She was married to the late Leslie Greene for many years with whom she had her children with. She was a homemaker until later in her life. She worked for Cherry and Webb and Bugbee's department store. She enjoyed cooking for her family and was also an avid reader, loved all animals especially cats.
She was predeceased by her siblings Estella Menard, Arthur Pepin and Richard Pepin. She is survived by her children Richard and Joan Greene of Thompson, CT, Colin and Linda Greene of Wakefield, NH, Joyce Sears of Pomfret, CT, Debra and George Carabina of Woodstock, CT, brother Leslie and Charlotte Pepin of Canterbury, CT, grandchildren Kelly Greene, Garry Greene, Tammy Dalterio, Kevin Greene, Mandy Carroll, Geoffrey Greene, Meghan Canning, Antonio Carbina, nine great grandchildren, many nieces and nephews.
Calling hours will be Thursday, October 12, 2017 from 9:30 to 10:30 at Smith and Walker Funeral Home, 148 Grove Street, Putnam, followed by a Mass of Christian Burial at St. Mary's Church of the Visitation, 218 Providence Street, Putnam, at 11:00 AM, burial will follow in Grove Street Cemetery. In lieu of flowers donations may be made in her memory to American Heart Association, PO Box 417005, Boston, MA 02241-7005 or PAWS, PO Box 31, S. Woodstock, CT 06267. Share a memory at www.smithandwalkerfh.com