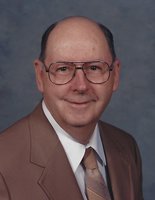 Lawrence E. Jones
Mr. Lawrence Edwin Jones, son of the late Roy and Corinne Jones died peacefully the morning of Monday, November 13, 2017. He was born March 16, 1922 in Willimantic, CT and was a longtime resident of Woodstock.
As a UCONN faculty boy he was raised on the UCONN campus where his lifelong love of learning and educating was born. Hereceived his BS Degree from Springfield College, and both anMS Degree and a 6th Year Certificate from the University of Connecticut. He served our country for 2.8 years in the Army Air Corps Weather Service.
Mr. Jones taught mathematics at Woodstock Academy, Plainfield High School and Windham High School. A devotededucator, he also coached cross country and track, and worked informally with gymnastics students. For several years he was the Scoutmaster of Woodstock's Troop 27.
During his career Mr. Jones was a member of The National Association of Teachers of Mathematics, The New England Association of Mathematics Teachers, and the Associated Teachers of Mathematics in Connecticut (ATOMIC), for whom he was a Charter member, served a term as president, and was a frequent convention speaker. He published numerous math writings, including the book The Sundial and Geometry. He was a five time recipient of a National Science Foundation Fellowship, served on several secondary school evaluation teams, and was a member of Phi Delta Kappa, an honorary society of men in education.
In his early years he worked with his Dad operating the Roy Jones Chicken Barbeque Service. This was instrumental in his inaugurating the renowned chicken barbeque booth (for which he served as Chief) at the Woodstock Fair in 1957.
After retiring from teaching in 1980 he worked as a programmer in the Data Center at Eastern Connecticut State Universitywhere he also taught a class each semester as an adjunct professor. For many years he enjoyed working summers as a historic interpreter at Old Sturbridge Village.
In retirement he was able to enjoy his long time interest in gnomonics, the art of calculating and making sundials. He wasa charter member of the North American Sundial Society and designed several sundials to mount on the main pavilion at the Woodstock Fair. They were calibrated with precision for the first week of each September, and he only stopped placing the primary dial when his wife would no longer allow him on the roof of the pavilion porch.
Mr. Jones was predeceased by his loving wife Gloria and is survived by his sons Gary Jones of Woodstock, CT, Stanley Jones and his wife Wendy of Pembroke, NH, and Steven Jones and his wife Bouquette of Bethlehem, NH. He also leaves three grand-daughters Melissa Jones of Littleton, NH, Jennifer C. Jones of Chichester, NH, and Hannah Jones of Pembroke, NH.
Mr. Jones was grateful for his amazing caregivers at Westview Healthcare where he resided his final years and where he enjoyed working Sudoku and jigsaw puzzles, and solving mathematical challenges.
He was a member of the Woodstock Hill Congregational Church(where he served as Deacon), 543 Route 169, Woodstock, CT 06281 where there will be a Memorial Service December 2, 2017 at 2:00 PM. Private burial was in Storrs Cemetery.
In lieu of flowers the family suggests a remembrance donation to the charity of the donor's choice. Share a memory at www.smithandwalkerfh.com