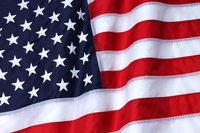 Lionel J. Bergeron
Lionel J. Bergeron, 96, of Killingly, died Thursday, November 23, 2017. He was born April 23, 1921 in Thompson, CT son of Ernest & Evangeline (Sarette) Bergeron and raised in the Ballouville section of Killingly, CT where he lived his entire life. He was a 1939 graduate of Killingly High School and captain of both the baseball and hockey teams. He married Marguerite Humes, the love of his life, on June 19, 1942 before joining U.S. Army for World War II. He participated in the European Theater and fought in the Battle of the Bulge. After returning home in 1945, he worked at Jacobs Rubber and later at Hales Manufacturing. At this time, Lionel also drove bus at Killingly Schools for 35 years while forming many friendships with the students. He was an avid Red Sox and UConn women's basketball fan plus a lover of all animals. Lionel enjoyed gardening, which was admired by everyone.
Besides his wife, Marguerite of 75 years, he leaves behind his son, Richard, daughter-in-law Patricia Bergeron of Putnam, and grandson Bryan Bergeron of Billerica, MA. He was predeceased by his grandson Jeremy Bergeron and his brother Ovide Bergeron.
Calling Hours will be Monday, November 27, 2017 from 7:00 to 9:00 PM at the Smith and Walker Funeral Home, 148 Grove Street, Putnam. Graveside Services will be Tuesday, November 28, 2017 at 11:00 AM in Westfield Cemetery in Danielson.
In lieu of flowers donations may be made in his memory to NECCOG Animal Services, 125 Putnam Pike, Dayville, CT 06241. Share a memory at www.smithandwalkerfh.com