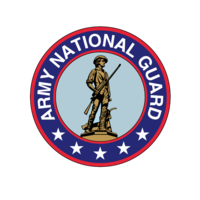 Marvin Whiteley
Woodstock-Marvin G. Whiteley, 69, formerly of Eastford, died December 27, 2017 after a long illness. He was the husband of Linda (St. Onge) Whiteley. He was born November 15, 1948 in Putnam, CT, son of the late George and Helen (Dixon) Whiteley.
Marvin was a graduate of Woodstock Academy and Harvard H. Ellis Technical School Electric Division. He worked for Larochelle Electric in Southbridge, MA for 31 years. He retired early due to having polycystic kidney disease. Marvin was known for his love of Chevrolets. He served with the National Guard in Putnam.
He leaves his siblings, Grace Brolin (Bill) of Sullivan, NH, Ruth Brodmerkle of Barre, MA, John Whiteley of Danielson, CT. He was predeceased by his brother Frank Whiteley of Eastford, CT.
Calling Hours will be Saturday, January 6, 2018 from 11:00 AM to 12 Noon at the Smith and Walker Funeral Home, 148 Grove Street, Putnam, followed by a Memorial Service at 12 Noon.
Donations may be made in Marvin's memory to Bungay Fire Brigade, 1256 Route 171, West Woodstock, CT 06281, NECCOG Animal Services, 125 Putnam Pike, Dayville, CT 06241 or PAWS Animal Shelter, 240 Woodstock Ave W, Woodstock, CT 06281 www.smithandwalkerfh.com