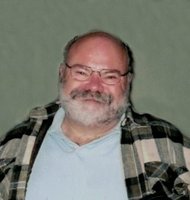 Michael Thomas Tuchsen
Michael T. Tuchsen, 64, of Danielson, passed away unexpectedly on January 20, 2018. He was born on January 28, 1953 in Albany, CA son of the late Richard and Patricia (Flanagan) Tuchsen. Michael was the beloved spouse of Robert R. Fafard since November 2, 1999.
Michael enlisted with the United States Air Force in 1971 and was Honorably Discharged in 1975. He retired from AT&T as a computer programmer and in his later years he worked for Home Depot in Lisbon, CT. He loved his grandchildren and was his happiest spending time with them throwing parties. Michael was a very generous person and would dress up as Santa Claus for children and for Home Depot passing out candy at Christmas time. Michael was an Eagle Scout and loved the outdoors, fishing and spending time with Robert. They lived in CA, OR, NH and CT.
Besides his spouse Robert he leaves his grandchildren Hallie, Emma, Gavin and Zoey who he loved very much; step-daughter Bobbie-Jo Fafard; step-son Joseph Alfred Fafard; sister-in-law Debbie Tuchsen of Oakley, CA. He was predeceased by his brother Richard Tuchsen.
Calling Hours are Wednesday, January 24, 2018 from 6:00 to 8:00 PM at Smith and Walker Funeral Home, 148 Grove Street, Putnam, CT. Share a memory at www.smithandwalkerfh.com