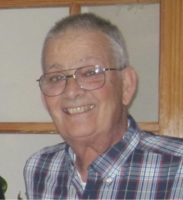 Robert Allard
Robert Henry Allard passed away peacefully surrounded by his family on February 21, 2018.
Robert is survived by his wife Paula (Wilson) of 52 years, children James (Marla), Albert (Jamie), Stephanie (Brett), his grandchildren Cody (Hillary), Abigail, Joshua, Riley, Tristan, Bradley, Allison, Amy,his sister, Denise Greene and many other family members and friends.
Robert was a loving husband, father, grandfather, brother, family member and friend to all. He was "one- of-a-kind." He will be dearly missed.