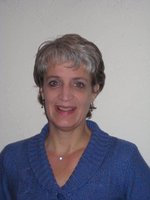 Nancy Alice Loving
Nancy Alice (Sharpe) Loving, age 56, died Tuesday morning, April 12, 2018 at Day Kimball Hospital from complications of ovarian cancer.
Nancy was born on December 5, 1961 to Frances (Aldrich) and Edwin J. Sharpe, Sr. She grew up on her family's dairy farm in Pomfret, in the eighth generation to reside there. She was her daddy's helper, and didn't want to go to school. She eventually relented, with help from the school nurse, Miss Sherman, and graduated from Pomfret Community School in 1975, winner of the Citizenship Award.
She attended the Vocational Agriculture Program at Killingly High School, fostering her love of all things "Farm" and graduated in 1979. Following high school, she moved to the Gulf Coast of Mississippi where she lived with family. She married and moved to New Mexico in 1983 and her love of the Southwest was born. Following a divorce and the birth of her nephew, Nancy returned home to the family farm in January of 1989 and assisted her father until his death in April 1990. She worked as an instructional assistant at Pomfret Community School, and moved on to a paraprofessional position with the SELF Program at Killingly High School. She became an Administrative Assistant to the Director of Pupil Services for the Killingly Board of Education in November of 2000, and held that position until her passing. She was the "Go To" girl for whatever you needed. In addition to her full time jobs, she had worked the farm for several years and relocated to Brooklyn in November of 2003.
Nancy had a great love for everyone, and her last name was so appropriate. She loved cooking, gardening, traveling to California, New Mexico, Aruba, and most recently to Alaska,and having the house where family and friends gathered for events of every sort.
She will be sorely missed by everyone who had the great joy of knowing her. In addition to her mother, she leaves her sister Wendy (DeWitt) Harrington; sister Roberta and her companion Alan, with whom she shared her home; niece Amanda Harrington; nephew Benjamin Alden and his fiancée Maria Thomas; her beloved friend and "sister" Lynn Almquist; and her companion of 21 years, Frank Obuchowski. She also leaves her Mississippi family: Aunt Marge Aldrich, Cousins Kevin(Ali), Eric (Liz), Scott, and their children and grandchildren.
The family would like to extend our special thanks to: Dr. Alfred Cretella, the nurses and staff of the Day Kimball Hospital Oncology Department, Dr. M. Heather Einstein and the Staff of 8 North at Hartford Hospital, and the Staff of West One at Day Kimball Hospital for the excellent, loving and compassionate care she received throughout her battle.
A Memorial Service will be held on Tuesday, April 17, 2018 at 11:00 am at the Congregational Church of Putnam, 175 Main Street, Putnam. In lieu of flowers, memorial donations can be made to: Day Kimball Oncology Department or to the Killingly Agriculture Education Program. Share a memory at www.smithandwalkerfh.com