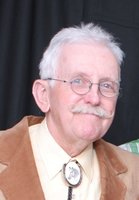 David H. Mullen, III
David H. Mullen, III, 78, of Woodstock, CT, died Sunday, April 8, 2018 at Day Kimball Hospital in Putnam, after a brief illness. He was the husband of Phyllis McLarney. He was born October 8, 1939 in Manchester, CT, son of David H. and Louise (Saytrup) Mullen, II.
David was employed for 17 years at the Pomfret School as Head Carpenter, he retired in 2002. He had made his home in Woodstock for the last 47 years, he was a Fiddler, a member of The CT Bristol Old Time Fiddlers Club and the Old Time Fiddlers of Rhode Island. David enjoyed riding his Triumph motorcycle. He was a Horseman and enjoyed competitive riding. He raised Draft Horses and field plowed with them.
He leaves his wife Phyllis, his sons; David Mullen, IV and his wife Kerri of Woodstock; Daniel Mullen and his wife Kristine of Willington; his daughter Jenifer King of Virgina Beach, VA, his brothers Jon Mullen, Bruce Mullen, his twin Guy Mullen; his sisters Leanne Mullen; Dale Dunfield, and several grandchildren. He was predeceased by his son Kevin Mullen.
A casual attire Celebration of David's Life will be Sunday, April 22, 2018 from 1:00 to 4:00 PM at the Putnam Masonic Lodge, 265 Route 169, Woodstock, CT. In lieu of flowers donations may be made in his memory to the Mustang Heritage Foundation, PO Box 979, Georgetown, Texas 78627 www.smithandwalkerfh.com