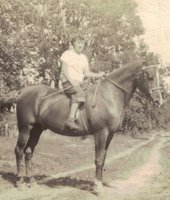 Doris E. Barrett
Doris E. Barrett, 88, of Woodstock, died Wednesday, August 2, 2017 at her home. She was born on April 4, 1929 in Woodstock, daughter of the late Ethal and Estella (Frink) Barrett.
She graduated from Woodstock Academy, was an active member of the East Woodstock Congregational Church. Doris was employed in the office of Hyde Manufacturing for 32 years. She was a leader of Woodstock Woolies 4-H Sheep Club for 30 years, was advisor to the Windham County 4-H Fair and was a member of the Windham County 4-H Foundation. She was a life member of the Woodstock Agricultural Society, the Woodstock Historical Society and the Woodstock Theft Detecting Society.
She leaves her nieces Diane B. Morin and her husband Todd of Woodstock, Constance E. Kent and her husband John of Foster, RI, nephew David E. Barrett and wife Annie of Sheldon, WI, great nieces and nephews, Angela, Heather, Erica, Zachary, George, Katherine, Ashley, Samuel, Hollis and eight great great nieces and nephews. She was predeceased by siblings, George W. Barrett, he died in 1988, Barbara Barrett, she died in 2014, sister-in-law Cecelia A. Barrett, she died in 2003 and a great nephew Christopher Barrett.
Services are private. In lieu of flowers donations may be made in Doris's memory to the East Woodstock Congregational Church "Maintenance Fund", PO Box 156, East Woodstock, CT 06244. Share a Memory at www.smithandwalkerfh.com