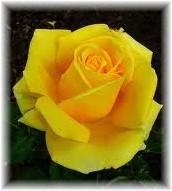 Eleanor Strand
Eleanor W. Strand, 97, of Woodstock died Wednesday, December 26, 2018, surrounded by her family at Day Kimball Hospital in Putnam. Wife of the late Roland Strand, he died in 1999. She was born January 12, 1921 in Boston, MA, daughter of Ernest L. and Christine (McWilliam) Wallen.
She was a graduate of Woodstock Academy class of 1938. A lifelong resident of Woodstock, she enjoyed reading, word puzzles, crocheting and baking. Eleanor was a life member of the Woodstock Evangelical Covenant Church in Woodstock, where she was involved with the Ladies' Aid. She was an avid fan of the UCONN Women's Basketball team and she loved her two cats.
She leaves her son Stephen Strand and his wife Janet of Woodstock, CT, grandchildren Sara K. Seigler and her husband Joshua of Dedham, MA, SGT. Tim Strand and his wife Nichole of Sandy Hook, CT, a great granddaughter Remi C. Strand, many nieces, nephews and cousins. She was predeceased by her daughter Kathleen L. Strand, she died in 1961.
A Memorial Service will be Saturday, January 5, 2019 at 2:00 PM at The Evangelical Covenant Church, 24 Child Hill Road, Woodstock, CT. Burial will be private in Elmvale Cemetery, Woodstock. In lieu of flowers donations may be made to Paws Cat Shelter, PO Box 31, S. Woodstock, CT 06267 or Jimmy Fund, Dana Farber Cancer Institute, PO Box 849168, Boston, MA 02284. Share a memory at www.smithandwalkerfh.com