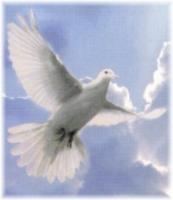 Helen Bessette
Helen Bessette, 90, of Canterbury, CT formerly of Danielson, CT passed away very peacefully with her daughter Cynthia and son-in-law Eric by her side, Monday, January 21, 2019 at home in Canterbury, CT. Born October 4, 1928 in Putnam, CT, daughter of the late George and Evageline (Kotsoumaris) Atsales. She was the beloved wife of Victor (Nabby) Bessette they were married on July 11, 1953 at Our Lady of LaSalette Church in Brooklyn, CT.
Helen enjoyed gardening, swimming and baking. She loved her trips to the casino with Cynthia and Eric. She was an avid UCONN Huskies Women's Basketball fan, she was also a Boston Red Sox and New England Patriot fan. In her younger years she enjoyed duck pin bowling and played in many leagues with her husband Nabby.
She leaves her daughter Cynthia Haas and her husband Eric of Canterbury, CT whom she made her home with for the past nine years. Her sisters Bessie McConnell of Rockville, MD; Alice Theodor of Brooklyn, CT; Mary Chubbuck of Middletown, CT and several Nieces and Nephews. She was predeceased by her husband Victor (Nabby) Bessette in 1986 and her son George Bessette in 2006. Anyone who wishes to may make a donation, please send to DKH Hospice of Northeastern Connecticut, PO Box 632, Putnam, CT 06260 in Helen's Memory. Helen also loved flowers.
Calling Hours will be Saturday, January 26, 2019 from 10:00 to 11:00 AM at Gagnon and Costello Funeral Home, 33 Reynolds Street, Danielson, CT. Followed by a Funeral Service at 11:00 AM at the Funeral Home. Burial will follow in Holy Cross Cemetery, Danielson, CT. Share a memory at www.gagnonandcostellofh.com