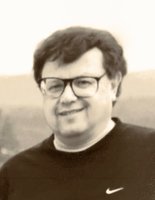 Ronald John Russo
Ronald John Russo, 76, of Somerville, MA, formerly of Plainfield, CT died, January 27, 2019 in Westford, MA. Born December 6, 1942 in Somerville, MA, son of the late Joseph and Lillian (Giannino) Russo. He was also raised by his step-mother Barbara. Ronald married Laura (Hayden) Russo in Greenville, RI in 2000, she died March 22, 2017.
Ronald loved education and he was a scholar. He enjoyed music and was an avid reader. Ronald was a devoted husband and a dedicated father. He retired as a professor teaching computer classes at Johnson and Wales University in Providence, RI. He also taught in Malaysia.
He leaves his daughters Sherry Morse of Kenner, LA and Jill Sidelinger and her husband Jason of Westford, MA, his siblings Robert Russo of Springfield, MA; James Russo of Wilmington, MA; Barbara McCarthy of Leominster, MA; John Russo of Woburn, MA and Howard Stacey of Oregon, his grandchildren Gloria Sidelinger of Westford, MA; Sydney Morse of Haverhill, MA; Benjamin Morse of Haverhill, MA; Ava Sidelinger of Westford, MA; Gabriella Contranchis of Kenner, LA and Chad Contranchis of Kenner, MA. Also several nieces and nephews.
A Mass of Christian Burial will be held Thursday, January 31, 2019 at 11:00 AM at St. Mary Church of the Visitation, 218 Providence Street, Putnam, CT followed by a burial in Munyan Cemetery, Putnam, CT. Share a memory at www.smithandwalkerfh.com