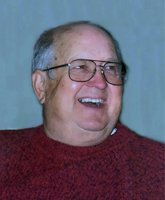 Arnold Lewis Pawlikowski
Arnold Lewis Pawlikowski, 82, of Hampton, CT, passed away January 29, 2019 at Hartford Hospital in Hartford, CT. He was born November 6, 1936 in Windham, CT, son of the late Leon and Sylvia (Koski) Pawlikowski. He was the beloved husband of Eileen (Gaudette) Pawlikowski, they were married on April 11, 1959.
He attended Windham High School and graduated in 1954. Arnold joined the United States Air Force after High School and was honorably discharged in 1958. He then worked with his father, Leon, they were known as the A & L Builders. In 1963 he joined the Connecticut State Police and retired in 1984, after serving 21 years as a Trooper.
Arnold is survived by his wife of 59 Years, Eileen Pawlikowski of Hampton, CT; his daughters, Deborah Pawlikowski of Worcester, MA and Diane Smith-Sanders and her husband Paul of Plainfield, CT; his grandsons David Smith of Chicago, IL and Alex Sanders of Plainfield, CT. He was predeceased by his son David Pawlikowski and two brothers Raymond Pawlikowski and Leon Robert Pawlikowski.
A Memorial Service will be Saturday, February 9, 2019 at 11:00 AM at the Gagnon and Costello Funeral Home, 33 Reynolds Street, Danielson, CT. Share a memory at www.gagnonandcostellofh.com