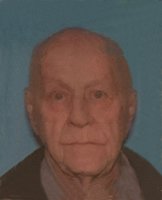 Michael Grimshaw
Michael E. Grimshaw, 85, of Danielson died Tuesday, February 5, 2019 in Putnam. He was born on November 29, 1933 in Killingly, son of Frank and Marie (Babbitt) Grimshaw.
He is predeceased by 3 brothers and 2 sisters and is survived by 3 brothers and a sister. He also has many surviving nephews and nieces.
He served in the Army and was a Veteran of the Korean War in 1951 to 1952. Michael was a member of the Masons, the Shriners and a past Patron of the Jasmine Chapter in Thompson and Putnam. He worked for Duro-Test Lighting Company in New York, in industrial sales for 30 Years.
Burial will be private. Share a memory at www.gagnonandcostellofh.com