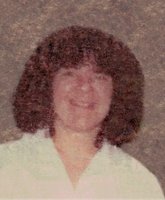 Katherine Raynsford
Katherine V. Raynsford, 71, of Alexander's Lake, Killingly and Pomfret Center, died Tuesday, February 12, 2019 at Worcester UMass Medical Center, University Campus. Born April 8, 1947 in Fall River MA, daughter of Adelard and Anna Aubin.
She grew up in Killingly, graduated from HH Ellis Tech with a hairdressing and cosmetology license. She married the love of her life Frank Ira Raynsford on June 26, 1965. They bought a home on the lake in 1965, in 1970 they moved to their new home in Pomfret Center where together they raised three children. Katherine leaves behind her beloved husband Frank of 53 years, a daughter Laurie Osborne and two sons Frank Jr. and Jamie, eight grandkids, four great grandkids, seven nieces and seven nephews.
Katherine worked as a CNA at Matulaitis Nursing Home where she cared for her second family, her patients. She retired in 2003 after 27 years and moved back to Alexander's Lake. Katherine was a loving wife, loving mother, loved all of her patients she cared for so deeply as well as close friends through the years with her closest friend Jeanie Hutala and her friend and neighbor throughout the years Jane Danielson.
Katherine was predeceased by her dad, mom, sister Barbara Hevesey, niece Debbie Shuron, great niece Jessie Shuron and brother-in-law Don Raynsford as well as two great grandkids.
Funeral Services will be Saturday, February 16, 2019 at 4:00 PM at the Smith and Walker Funeral Home, 148 Grove Street, Putnam, with Calling Hours from 3:00 to 4:00 PM. Burial will be April 20, 2019 at 2:00 PM in South Cemetery Pomfret. Because of her great love for animals, donations may be made in her memory to PAWS, 244 Rte 171, Woodstock, CT 06281. Share a memory at www.smithandwalkerfh.com