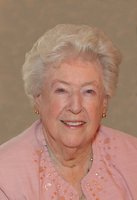 Margaret L. Combs Loss
Margaret (Graham) Combs Loss, 94, Danielson, CT died May 18, 2019 at Westview Nursing Home in Dayville, CT. Born November 12, 1924 in Worcester, MA. Daughter of the late Robert and Dorothy (Heritage) Graham. Margaret married Donald B. Combs in 1954 in Worcester, MA he died in 1994. She then married Robert Loss in 2002 in Florida, he died in 2008.
Margaret loved her family and her children were her life. She was an avid knitter, crocheter and crafter. She also loved the Boston Red Sox.
Margaret leaves her children Gayle (Victor) Kasparian of Shrewsbury, MA; Ronald (Kathy) Combs of Danielson, CT; Robert Combs of Tierra Verde, FL and Paul (Lisa) Combs of Shrewsbury, MA. Eleven grandchildren Jennah, Adam, Gregory, Matthew, Olivia, Allison, Alexander, Melissa, Evan, Lucy and Jack. A great granddaughter Alayleah. A brother James (Marjorie) Graham of Beverly Hills, FL. Margaret was predeceased by her daughter Charlene Perrone, her brother Robert Graham, her sisters Dorothy Ratcliff, Hilda Benson, Jean Wagner, Florence Goodell and Edna Mae Graham. In lieu of flowers, contributions may be made to Emanuel Lutheran Church Memorial Fund.
Calling hours will be Friday, May 24, 2019 from 10:00 to 11:00 AM at the Emanuel Lutheran Church, 83 Main Street, North Grosvenordale, CT. A funeral service will follow at 11:00 AM at the Church. A graveside service will be held at 2:30 PM in Worcester County Memorial Park, 217 Richards Ave. Paxton, MA. Share a memory at www.smithandwalkerfh.com