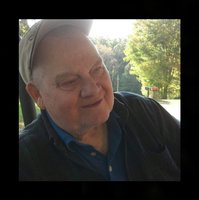 Franklin L. Newth
Franklin L. Newth, 92, of Putnam, CT, died June 20, 1919, at Davis Place in Danielson. He was the husband of Lillian (Peckham) Newth, she died February 3, 2017. He was born January 24, 1927 in Winchester, CT, son of the late Lewin E. and Genevieve (Oles) Newth.
Frank made his home in Putnam most of his life. He was a Heavy Equipment Operator and Truck Driver. He worked for the Town of Putnam Highway Department for 18 years, after retirement he worked for Rawson Sand and Gravel for 6 years. Frank enjoyed gardening and farming and his motorcycles, most of all loved spending time with his family. Frank was a Veteran of the Korean Conflict serving with the US Army.
Leaves his son Peter G. and Kelly A. Newth of Putnam, many nieces, nephews and cousins. He was predeceased by his five brothers and sisters.
Services will be private. In lieu of flowers donations may be made in his memory to the New England Air Museum, 36 Perimeter Rd., Windsor Locks, CT 06096, Attn: Ron Katz. Share a memory at www.smithandwalkerfh.com