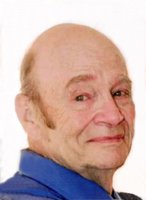 Lucien Beaulieu
Lucien Beaulieu, Sr., 75 of North Grosvenordale, CT, passed away peacefully on Saturday, November 16, 2019. He was born June 11, 1944 in Putnam , son of Oliver and Amelia (Madison) Beaulieu.
He worked for over 40 years at Cranston Print in Webster, MA. He belonged to the Putnam Fish and Game Club. His favorite hobbies were hunting and fishing.
In addition to his wife Linda, of 58 years of marriage, he leaves his brother Michael (wife Karen), he was the beloved father of Robert Beaulieu (wife Lori), Lucien Beaulieu, Jr. (wife Barbara) and Scott Beaulieu. He is also survived by seven grandchildren, Holly, Nicole (husband Timothy), Josh, Christopher, Anthony, Dylan, and Kaitlyn and three great-grandchildren, Christian, Caiden and Zoey-Grace. He was predeceased by a brother Larry (wife Angie).
He will be greatly missed and always loved. A Celebration of Life will be at a later date. Share a memory at www.smithandwalkerfh.com