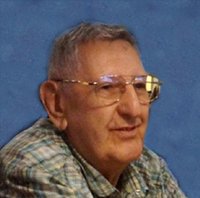 Romeo A. Duval, Jr.
We are not responsible for any flower orders
placed through Tribute Store Links on our website.
If you would like to order flowers please
use this link to Our Local Florists
Romeo A. Duval, Jr., 88, of Danielson, CT passed away December 14, 2020 at Day Kimball Hospital in Putnam, CT. He was born September 28, 1932 in Wauregan, CT, son of the late Romeo A. Duval, Sr. and Evelyn (Govern) Duval. He married the love of his life Joyce C. (Fortier) Duval on August 6, 1955 they were married for 60 years, she died March 26, 2015. They raised a family together and then retired to Naples, FL.
Romeo was a Veteran of the United States Navy serving during the Korean War from 1951 to 1954. He specialized in submarines and was honorably discharged. He worked for Electric Boat as a Machinist and Inspector. After moving to Naples, FL he worked in maintenance for the Ritz-Carlton. Romeo was the fire Chief at the Atwood Hose Fire Co. from 1964 till 1980.
He leaves behind his daughters, Penny Tyler and husband Tim of Post Falls, Idaho; Roxanne Trentlage and husband David of Memphis, Tennessee, Cynthia Cinami and husband Michael of Woodstock, CT, and son Michael Duval and wife Lisa of Holyoke, MA. He also leaves five grandsons, Benjamin, Daniel, Micah, Caleb, and Levi; three granddaughters, Alyssia, Marina and Katherine; six great grandchildren, Madison, Logan, Kaitlin, Lucy, Ryker and Keira; his brother Raymond Duval and his wife Eileen of Wauregan, CT; his sisters Margaret Davis and her husband Warren of Central Village, CT and Cecile Carriaro of Bristol, RI and many friends, nieces and nephews. He was predeceased by his sister Eileen Theroux of Brooklyn, CT.
A Graveside Service with Military Honors will be Saturday, May 22, 2021 at 11:00 AM in Holy Cross Cemetery Danielson, CT. Share a memory at www.gagnonandcostellofh.com