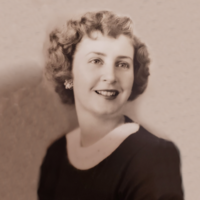 Dorothy M. Pasay
Dorothy M. (Lukeman) Pasay, 92, passed away Friday, January 29, 2021 at Westview Healthcare Center in Dayville. She was the beloved wife of the late Stanley E. Pasay Sr. of Dayville for 52 years.
She was born in Rockville, CT, on August 31, 1928 to the late Joseph Lukeman and Elsie (Schortmann) Lukeman. Dorothy attended Rockville schools and Rockville High School class of '46.
Dorothy worked for Electric Motive in Willimantic as an inspector for four years. She then went to American Thread in Willimantic for six years and also worked for PWA in East Hartford as an inspector. Then Dorothy operated her own store in Willimantic for 13 years until her retirement enjoying many happy days at her home in East Killingly.
She leaves behind her loving daughter Leslie (Pasay) Clark of Dayville, grandchildren Olivia Neal, Julius Pasay, Marcus (Emily) Pasay, Eric Pasay, daughter in law Joan Pasay, great grandsons Caleb, Trevor, and Levi, brother Robert Lukeman of Texas, nieces and nephews and many precious friends.
She is predeceased by her sons Gary Pasay and Stanley Pasay Jr., granddaughters Ellen Pasay and Tammy Clark, siblings Joseph Lukeman and Elsie Heth.
Calling hours will be Thursday, February 4, 2021 from 3:30 to 5:30 PM followed by a service at 5:30 PM (with COVID-19 restrictions) at Gagnon and Costello Funeral Home, 33 Reynolds Street, Danielson, CT. Private burial in Abington Cemetery, Pomfret Center. Share a memory at www.gagnonandcostellofh.com