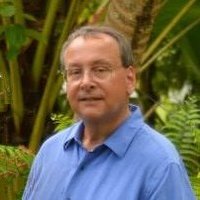 Alan R. Bernier
Alan R. Bernier, 65 of Thompson passed away peacefully on February 12, 2021. He was the loving husband of Patrice (Mikolajczak) Bernier for 38 years. Born in Putnam October 16, 1955, son of the late Roland and Lauretta (Nadeau) Bernier.
Alan was the Pathology Manager at St. Vincent's Hospital in Worcester until he retired. He attended St. Mary's School, Putnam High School and graduated from Annhurst College in 1977. Alan was a family man who enjoyed time on the lake fishing and spending time on his pontoon boat. He cherished time with his grandchildren. Alan loved to cook and watch the New England Sports Teams and he enjoyed reading.
He leaves his wife Patrice, children Danielle Wallace and her husband Jeffrey of Thompson, CT, David Bernier and his wife Stephanie of Arvada, CO, siblings Jeanne Johnson and her husband Richard of Thompson, CT, Joanne Slezycki and her husband Ray of Lyme, CT, grandchildren Jacoby Wallace (six), Lilly Wallace (four) and Jacob Bernier (one) and his therapy dog Sammy, several nieces and nephews.
A calling hour will be Wednesday, February 17, 2021 from 11:30 to 12:30 PM (With Covid-19 Restrictions) at Smith and Walker Funeral Home, 148 Grove Street, Putnam, CT, followed by a Mass of Christian Burial at 1:00 PM at St. Mary Church of the Visitation, 218 Providence Street, Putnam, CT, burial will be private. In lieu of flowers donations may be made to Day Kimball Hospital, The Office of Philanthropy, PO Box 632, Putnam, CT 06260. Share a memory at www.smithandwalkerfh.com