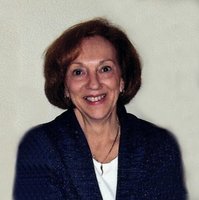 Yvonne M. Cote
Yvonne M. Cote, 65, of North Grosvenordale died unexpectedly Sunday evening, February 21, 2021, with her dog "Buddy", after injuries sustained in an auto accident. Beloved wife of Paul Cote, they were married October 30, 1976. Yvonne was born September 26, 1955, in Putnam, daughter of the late Charles and Mary (Gervasio) Rhault.
Yvonne was the owner of the Hair Chair in Putnam and was a Hairdresser for over 40 years. She was a very involved volunteer with the March of Dimes, always helping with the Putnam Marches. Yvonne enjoyed basket making, caning, cooking, sewing and was a talented cake decorator. She also loved her walks on the River Trail in Putnam.
Besides her husband Paul, she leaves her siblings: Julie Warren of Putnam, Mary Lussier and her husband Kenneth of Putnam, Charles Rhault, Jr. of Putnam, James Rhault and his wife Laura of Putnam, many nieces and nephews. She will be missed by all her clients and friends.
Funeral service is private and entrusted to Smith and Walker Funeral Home, 148 Grove Street, Putnam, CT. Donations may be made in her memory to a charity of one's choice. Share a memory at www.smithandwalkerfh.com