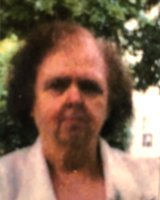 Irene F. Espinosa
Irene F. Espinosa, 94, of Brooklyn died Wednesday, February 24, 2021 at Davis Place in Danielson. She was the beloved wife of the late George Espinosa, he died in 1995. Irene was born on November 10, 1926 in East Killingly, daughter of the late George and Lila (Mathewson) Boucher.
She was a dedicated and loving mother raising four children. Irene loved Celtic music and enjoyed watching performances of Celtic music on tv.
She leaves her daughters; Dale Larson and her husband William of Brooklyn, Sandra Simmons and her husband Bruce of Brooklyn, grandchildren; Tammy Day, Bruce Simmons, Jr., Brian Larson, Paul Larson, Carrie Gancarz, great-grandchildren; Kimberly Day, John Day, Jailyn Gancarz, Jason Gancarz, Jr., Brendon Larson, Bradley Larson, Jasmine Larson, Corey Larson, Konnor Larson, and many nieces and nephews. Irene was predeceased by two sons; Robert Espinosa, Michael Espinosa, siblings; Joyce Mercer, Helen Steele and George Boucher, Jr.
A graveside service was Monday, March 1, 2021 in Holy Cross Cemetery, Maple Street, Danielson, CT, servicess entrusted to Gagnon and Costello Funeral Home, 33 Reynolds Street, Danielson, CT. Share a memory at www.gagnonandcostellofh.com