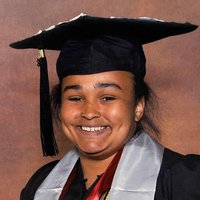 Desiree R. Penrod
Desiree R. Penrod, 25, of Danielson, CT passed away unexpectedly Wednesday, March 17, 2021 at her home. She was born December 7, 1995, daughter of Todd Penrod and Gaina Mcintosh.
Desiree loved teaching children and worked for Killingly Memorial School in Danielson, CT, and also worked for Stop & Shop in Dayville, CT. She was a graduate of Johnson State College in Vermont. She enjoyed playing rugby.
She leaves her parents Todd Penrod and his wife Lynda Penrod; her mother Gaina Mcintosh; her siblings Kyle Penrod, Stephine Penrod, Mary Truman and Andrew Cooper; her paternal grandparent Clone and Janis Penrod; her maternal grandmother Lilian Ashley; her paternal great grandmother Edith Penrod; her step-grandmother Cheryl Dumont; Also several aunts, uncles, cousins, nieces and nephews.
Calling hours will be Wednesday, March 24, 2021 from 5:00 to 7:00 PM at Gagnon and Costello Funeral Home, 33 Reynolds Street, Danielson, CT. With Covid-19 Restrictions. Share a memory at www.gagnonandcostellofh.com