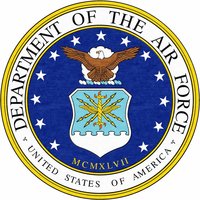 Graham S. Bell, Jr.
Graham S. Bell, Jr., Son of Graham Sr. and Lillian Bell nee. Jannene of Thompson, passed away at William W. Backus Hospital on Monday morning after a valiant and brave yearlong battle. He was 76.
He is survived by his sister Gerry Noonan and her husband Bill of New Jersey, as well as many much loved cousins and dear friends.
Graham was a long time employee of the phone company, an Air Force Vietnam Veteran, gifted carpenter, terrific golfer and dearly missed family member. Graham will always be remembered for his quiet manner, tireless energy, all around mechanical, woodworking and fixit skills.
A family and neighbor gravesite gathering service, will be held at Munyan Cemetery, Putnam, CT on Thursday, April 15, 2021 at 11:00 AM. Plans to get together and enjoy memories of Graham, will be held after COVID, and will be forth coming.
Anyone wishing to honor Graham, may make a contribution in his memory, to The Humane Society of Connecticut, or Out of Pasture Farm and Rescue Inc. Share a memory at www.smithandwalkerfh.com