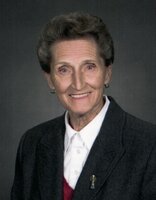 Phillis D. Jaeger
Phillis D. Jaeger, 77, of Quinebaug, CT, died January 8, 2022, at St. Mary Hospital in Waterbury, CT. She was born September 7, 1944, in Hartford, CT, daughter of the late Phillip and Vera (Matthews) Jaeger.
Phillis worked for Putnam Bank for twenty five years, she retired in 2013 as an Administrative Vice President, a position she held for several years. She volunteered for twenty years with the Community Kitchens of NECT, Inc. She was a member of the Calvary Community Church in Dudley, MA. Phillis was predeceased by her son Christopher J. Darnowski in 2015.
She leaves her companion Rachel Blomberg of Quinebaug, CT, son Michael Darnowski, III and his fiancée Maryann of Webster, MA, her grandson Michael Darnowski, IV, of Dayville, CT.
Donations may be made in her memory to the Calvary Community Church, 105 Southbridge Street, Dudley, MA 01571, or Community Kitchens of NECT, Inc, PO Box 502, Danielson, CT 06239
A Graveside Service will be held in West Thompson Cemetery, in the spring.
Arrangements by the Smith and Walker Funeral Home, 148 Grove Street, Putnam. Share a memory with her family at www.smithandwalkerfh.com