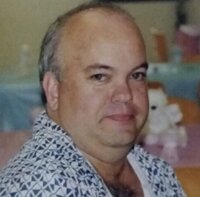 Dennis A. Courtemanche
Danielson - Dennis A. Courtemanche, 58, of Killingly passed away at William W. Backus Hospital on January 25, 2022, after a brief illness. He was born in Putnam, CT on December 11, 1963, son to the late Donald and Dorothy (Sabourin) Courtemanche.
Dennis loved living, laughing and joking. He showed passion, dedication, and determination in all aspects of his life. He worked as an Electrical Designer at Electric Boat for 30 years. He enjoyed water skiing, jet skiing, camping, and hosting parties with fireworks at his home. More than anything he loved and had vast knowledge of NASCAR racing, and music (especially 80's). He was a talented woodworker. He was a hard worker, intelligent, and loved spending time at his pool.
He was predeceased by sisters Dorothy (Norman) Berube, Darlene Courtemanche, brothers Dwayne and Douglas Courtemanche. He will be forever loved and remembered by his fiancé Maureen Surprise, sisters Deborah Blanchard, Dodie (Guy) Mineau, Doreen Linnell, and brother Donald (Tammy) Courtemanche, Jr., and several nieces and nephews.
A funeral service will be held at 11 am with visitation from 10 to 11 am on Friday, February 4, 2022, at the Gagnon and Costello Funeral Home, 33 Reynolds Street, Danielson, CT. A graveside service will follow at Holy Cross Cemetery in Danielson, CT. Share a memory at Gagnonandcostellofh.com.