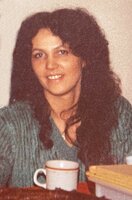 Joan Thole
Joan Thole, 67, of Danielson, CT passed away Thursday June 16, 2022 at Lawrence + Memorial Hospital in New London, CT after a courageous battle with lung cancer. She was born November 14th, 1954 in Putnam, CT, daughter of the late Julien Savoie and Mildred (Laflamme) Savoie. She was the beloved wife of Daniel Thole.
Joan was a member of the opening team at Foxwoods Casino and enjoyed working there for 28 years. She was an avid pool player and highly involved in the Eastern CT recreational pool scene. A social butterfly, she lived life to the fullest, enjoying every opportunity to go out and be around people. She was strong, funny, competitive, and loved by countless people whose lives she touched.
Joan is predeceased by her son, Keith Brady. She leaves behind her husband Daniel Thole, her son Kristopher Thole, her sisters Carol Franzese, Elaine Senecal, Janet Goloski, Debra Smith, Donna Savoie, and her brother Leander Savoie.
Calling hours will be Tuesday, June 21st from 5:00 to 7:00 PM at Gagnon and Costello Funeral Home, 33 Reynolds Street, Danielson, CT. A Mass will be held Wednesday, June 22nd at 11:00 AM at St. James Church, 12 Franklin Street, Danielson, CT. Share a memory at gagnonandcostellofh.com.