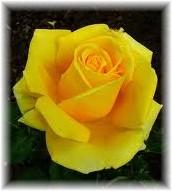 Nanci A. Hall
Nanci A. Bates Hall left this earth on June 11, 2022, after a short illness. She leaves her husband of 35 years, Russell J. Hall, several cousins, and her furry feline family. Her parents, William and Evelyn Bates of Thompson, CT, predeceased her.
Nanci was born at Hubbard Hospital in Webster, MA but lived most of her life in Thompson, except for a 6 year stay early in their marriage, in Abilene, Texas while her husband was stationed at Dyess Air Force Base. Nanci was a graduate of Tourtelotte High School and attended Quinsigamond Community College studying Occupational Therapy.
Nanci's interests were varied. She loved making crafts and for many years entered them in the Woodstock Fair earning many ribbons. Nanci was an avid sports fan, following men's college basketball, ice hockey and football. She followed the Milwaukee Brewers baseball team passionately, attending many games in Milwaukee. Nanci never met a sport she didn't like. Before the world went online, Nanci made friends around the world by writing to pen pals to earn a Girl Scout badge. She continued writing to her international family throughout her life. Another passion was live entertainment; concerts, plays and musicals. She and Russell were members of the Ogunquit Playhouse, the Hanover Theater, the North Shore Music Theater and the Bradley Playhouse. She was an avid reader, loved board games and was quite the competitor. But Nanci's main passion was her love of cats and had rescued and raised more than 2 dozen over her lifetime, as well as supporting many local animal welfare organizations. Donations may be made to the Connecticut Humane Society, 701 Russell Road, Newington, CT 06111 in her memory.
Services will be private. www.smithandwalkerfh.com