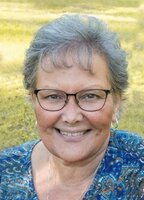 Gail N. St. Jean
Gail N. St. Jean, 61 died of cancer July 14, 2022 with her family be her side. She was the daughter of the late Maurice and Marguerite (Renaud) St. Jean, born in Putnam on January 15, 1961.
She was a Floral Designer at Big Y and enjoyed her work. Gail loved flowers of all kinds, the ocean and sunny beach days.
She leaves her daughter Katelyn Merchant and her husband Justin, siblings Mary Corey, Leona Mainville and her husband Gerald and Doreen Berube. Grandchildren Annabelle Rondeau and Piper Merchant. Her best friend Robin Lawton. She was predeceased by a brother Arthur St. Jean and a niece Kim Waterman.
Funeral will be Thursday, July 28, 2022 at 11:00 AM at the Westfield Congregational Church, 210 Main Street, Danielson, CT, burial to follow in Holy Cross Cemetery, Danielson. In lieu of flowers donations to the American Cancer Society in her memory to benefit the Relay for Life Team, the "Crazy Eights" that she was a member of for 20 years. Make check payable to American Cancer Society, mail to Katelyn Merchant, 1043 Providence Pike, Danielson, CT 06239. Share a memory at Gagnonandcostellofh.com