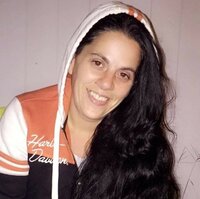 Jamie Messina
Jamie Messina, 40, of Wauregan, CT passed away on September 7, 2022.
Jamie was born on July 14, 1982 in New Haven, CT. From the moment she was born she made her presence known. She wasn't the type to light up the room when she entered it, she would set the room on fire with her presence and smile. She was kind, passionate, fiery, and had the most giving heart. Even if she didn't have it, she would still find a way give it because that was just Jamie. You truly had to know her to love her.
Jamie loved her people, and the most important ones in her life were her children. She was the best mother and always did what was best for them. They were her whole life. She will be deeply missed by her friends, family, and all that knew her.
Jamie is survived by her mother, Lori Carrera; her children Nina Dellaquila, Caden White and Robin Rose White, and their father, Chad White; her grandchildren, Liam and Julianna Blanchard; her siblings Nicole Messina, Joseph T. Messina Jr., Lisa Menard and her husband Ed, and nieces and nephews; she is predeceased by her father Joseph Messina Sr., her maternal and paternal grandparents, and many aunts and uncles.
Donations maybe made in her memory to The Leukemia & Lymphoma Society, 3 Landmark Square, Suite 330, Stamford, CT 06901.
A celebration of life will take place at a later date. Share a memory at www.gagnonandcostellofh.com