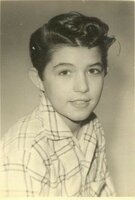 Alfred Mowry
Alfred E. Mowry, 80 of Woodstock Valley, died Sunday, January 1, 2023 at Day Kimball Hospital in Putnam. He was the beloved husband of Jane (Bazinet) Mowry, she died in 2013. He was born on August 25, 1942 in Burrillville, RI, son of the late Edgar and Florence (Warner) Mowry.
He had a passion for Injection molding and worked for Phillips Moldex for nearly 30 years before retiring as Plant Manager. Alfred enjoyed his time on social media, loved his grandchildren. He enjoyed traveling to New Hampshire and Maine, with his companion Donna Ringuette, who gave him care and compassion in his later years. Alfred also liked to dine out.
He leaves his children Brenda Goyette (Joseph) of Putnam, Brian Mowry of Woodstock Valley, Scott Mowry of Woodstock Valley, Craig Mowry (Jean) of Woodstock Valley, companion Donna Ringuette of Woodstock Valley, siblings Howard Mowry (Janet) of Buzzards Bay, MA, Florence Marzilli of Rock Hill, SC, Edgar Mowry (Eva) of Dudley, MA, grandchildren Nathan Brodeur, Shawn Brodeur, Scott Mowry, Jr., Heather Mowry, Zachary Mowry, Samantha Mowry, Morgan Mowry, Lily Goyette, great grandchildren Olivia Torres, Zoe Brodeur, Paul Brodeur, many nieces and nephews. He was predeceased by siblings Russell Mowry, Lorretta Brown and Nellie Morton.
Graveside service will be in the spring at Barlow Cemetery, Barlow Cemetery Road, Woodstock, CT. Share a memory at Smithandwalkerfh.com